Whether or not we should migrate to a cloud is something that people are not debating so much today because everyone realizes the value of cloud computing. At the same time, it is important to realize that not every workload will always benefit from such a move. This is why it is necessary to plan a cloud migration strategy to make this move easier for us. In the recent past, cloud computing services have emerged as the most revolutionary technologies of all times. And the hype which surrounds this makes us feel that unless we migrate to the cloud immediately, we cannot survive. While for some situations, an instant cloud adoption strategy can pay off; for some other, a cloud migration strategy is needed.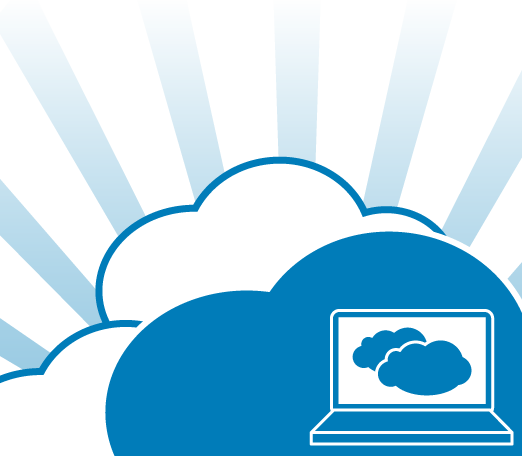 To start with, every business must carefully assess its existing investments as far as infrastructure is concerned. This is necessary to understand whether a migration to the cloud will prove to be beneficial or not. Cloud computing has given businesses a rather cost-effective way to enjoy flexibility, agility and dynamism in IT management. So, cloud hosting has grown exponentially as more and more businesses take steps to adopt the cloud. According to studies by Forbes, it has been forecaster that cloud computing will grow to nearly $162 billion by the year 2020. Although the benefits of cloud computing are apparent, the process of migration is not a cakewalk. Businesses will need to get the best providers and the best plans to get whatever they need and when they need these.
One of the first things that businesses must do is to get information about the advantages of cloud hosting. According to the 2012 Cloud Computing Outlook survey, nearly 61% of companies are currently planning a cloud strategy or have already approved of a cloud migration strategy. This suggests that you should make an effort to know and understand the distinctions among private clouds, public clouds and hybrid clouds. This will help you understand which solutions will actually benefit your organization. Side by side, you need to be well-versed with the PaaS, IaaS and SaaS solutions. When you understand the benefits of cloud hosting, you can see whether these will help you achieve your business objectives. In short, when you are convinced that migrating to a cloud is a good decision for your company, you can work towards making it happen. You can search for real-world success stories to get a better idea of how your business will benefit from a cloud migration plan.
The second crucial step for a successful cloud migration is to gauge the preparedness of your organization to migrate to a cloud. So, you need to clearly understand your goals and strategies before you start your search for a reliable cloud hosting provider and a stable data center. This means that you must determine how you can support your current and future business requirements with IT solutions. You must also define how you wish to automate and streamline the processes in order to boost the business and make it more responsive and agile. Your job is to make an outline of a plan for architecture in order to establish these IT needs. You must also make an inventory of what you currently have in your infrastructure and then start to draft your cloud hosting needs, stating timelines for their deployment. Finally, you will have to outline the skills and roles which are needed to guarantee a comprehensive adoption of the cloud.
The third important step for a cloud migration is to compare the various data centers to find the best for your business. This is simply because all providers will not be the same and you have to get hold of one which can best satisfy your needs. So, you must search for reputed vendors which can offer you the IT solutions you need. You have to consider environmental threats and their location to see if the location is convenient. You must review the data center location, size, security etc to see if these cater to your current and future needs. It is important to make sure that proper compliance and certifications are undertaken by the provider. The provider should be in a position to supply you with power facilities and there must be redundant power supplies to ensure that operations are not disrupted. You must find out what environmental controls have been adopted by the provider for fire detection and suppression and for cooling purposes. Without multiple network carriers, you cannot enjoy optimum performance. Finally, your job is to make sure that the support facilities provided by the vendor correspond to your migration strategy.
The opportunity to use cloud hosting is very attractive for the smaller businesses and start-ups. This is because for smaller enterprises, the use of cloud hosting gives them access to fault-resilient infrastructures and enterprise-level hardware which they cannot afford normally. Likewise, the start-ups can also benefit from cloud migration as they can ensure that their operations run quickly without them having to spend on on-site data centers. When you want to migrate to the cloud, it is also equally important to make sure that you do not introduce new vulnerabilities in the process. This is why it is important to test cloud migrations before you kick off any full-scale project.
You can then get an idea of how much time will be taken and also detect potential problems of connectivity. The best way to do this test is perhaps to move an organization's disaster recovery settings to the cloud. Doing so will allow everyone to see how thorough the strategy actually is and what the pitfalls are. You can easily detect the bugs in this test and rectify them to mitigate the risks. And the best way to eradicate risks of cloud migration is obviously to sign up with a partner that has done this many times in the past. Studies suggest that many companies have delayed cloud migration after planning it for lack of experience as well as lack of resources. Cloud migration is undeniably a huge shift for any business and an average company IT team cannot handle it on its own. It will happen only once in a company's lifetime and this is why most companies will not have had prior experiences in it.