There is something irresistible about the cuisine of South India. Perhaps it is the light, fragrant vegetarian dishes or the aromatic seafood stews. It could be the inventive rice recipes or the delicious dosasthat have become popular, not only throughout the states of the sub-continent, but all over the world – not least, here in the UK. Or it could well be the variety of fresh, exotic ingredients the dishes are based on. Whatever it is that has captured the hearts of foodies around the globe, there is no doubt that the extensive menu enjoyed throughout South India offers up plenty of mouth-watering options to sample.
The historic city of Mysore is renowned for a couple of outstanding features. One is the abundance of beautiful palaces that can be visited throughout the region – architectural gems featuring towering spires and large, domed roofs; the other is the outstanding cuisine.
Despite the fact that, as in much of South India, Mysore cuisine is based around the ubiquitous Indian grain rice, the specialities of the region consist of a range of delicious ingredients that thrive in this region. From the wholesome breakfast dishes the city is famed for to the lunchtime spreads, from sumptuous savoury snacks to decadent desserts, Mysore offers something for all manner of tastes. Here are a few of our favourites to get you started:
1. Uppitu
When you wake, ready to rise and shine in Mysore, you might wish to start your day off with a traditional South Indian breakfast. Uppitu is a savoury dish consisting of spiced, roasted semolina (commonly known as sooji), seasoned with aromatic curry leaves. Nutritious, easy to prepare and extremely versatile, uppitu helps you start your day the Mysore way.
2. Chakkuli
However satisfying your breakfast, it is likely that you might feel those mid-morning hunger pangs around about the time of your tea-break. Instead of an everyday biscuit, why not choose a Mysore snack speciality and dunk the sugared, crispy whorls of chakkuli into your hot cup of masala chai?
3. Dosas
Lunchtime might call for a sandwich, but when in Mysore satisfy your stomach with a dosa instead. These crispy crepes are created from fermented rice and lentil batter – they can be stuffed with spiced potato, vegetables and even meat; but don't forget to serve with some spicy, sweet chutney.
4. Bisibelebath
A bit of a mouthful (in more ways than one), this dish is a Mysore classic. A combination of rice, lentils, grated coconut, tangy tamarind and plenty of hot chilli and spice, bisibelebath is a traditional food of this ancient city.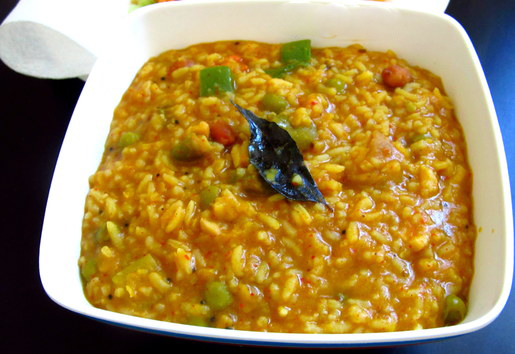 5. Mysore Pak
So integral to Mysore's culinary culture that the city features in the recipe's name, the divine and luxurious taste of melt-in-your-mouth Mysore pak is a dessert made in heaven. Resembling a velveteen fudge, this sweet is popular all over India but originated in Mysore.
A visit to one of London's best Indian fine dining restaurants will reveal recipes inspired by specialty dishes from all over India – from the rich flavours of the north to the aromatic recipes of the south. See if you can spot any Mysore influence during your next visit.