Abayas are a unique style of robe worn mostly by Muslim women which has a beautiful flowing silhouette. Contrary to popular beliefs, abayas can be styles in a plethora of ways to make any girl donning it look like a complete fashionista.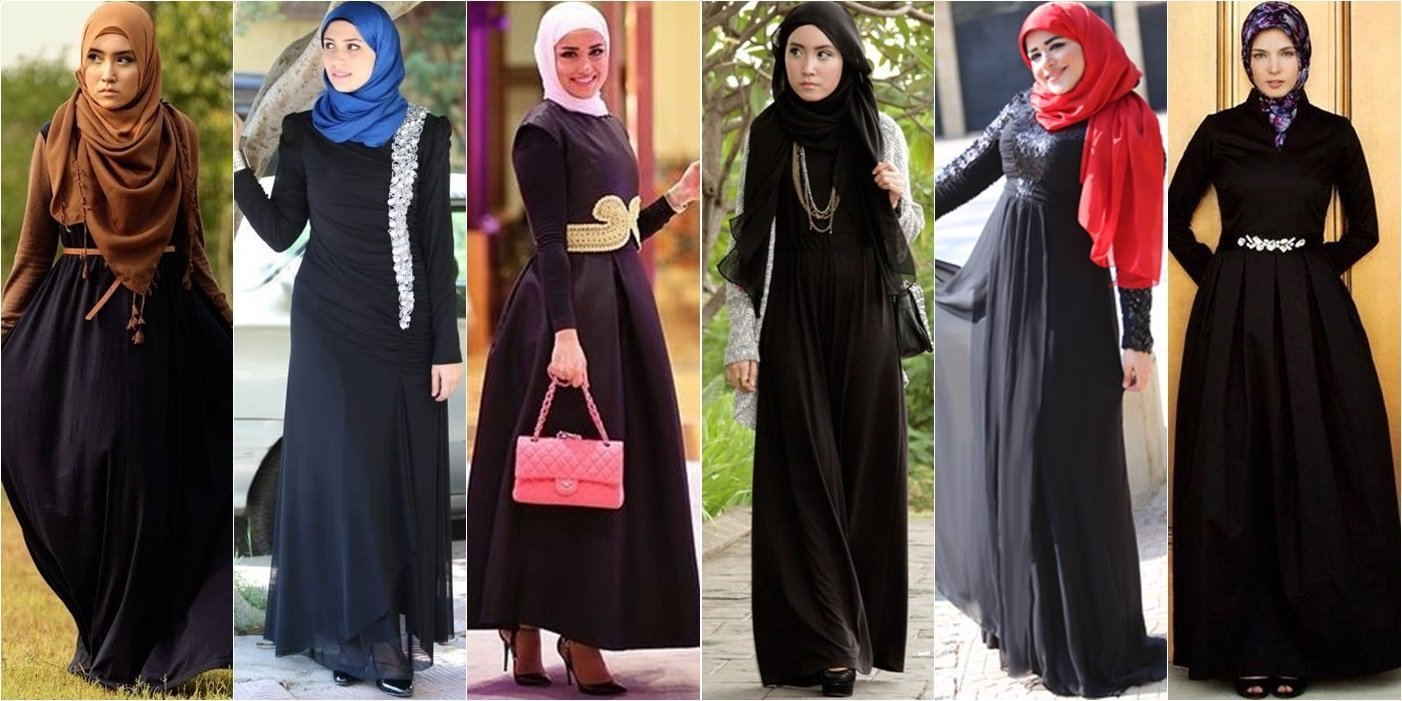 Here are few of our tips to rock your abayas in casual and chic styles.
Pair it with Pant
An abaya is extremely comfortable in itself but if you want to hike up the comfort level for attenting college or running errand and still look stylish then you can pair it with jeans. If you want to show a little bit of your jeans through your abaya then go for a style of abaya which hit a little above your ankles. For a casual college look, you can pair a simple abaya in a solid colour with blue denims and apair of sneakers.  For a more polished look for say a brunch or a movie date with friends, you can pair your Designer Casual Abayas with tailored cigarette trousers for a chic look.
Belt it
Often times abayas can be very loose and flowy which can make you look a little out of shape. The trick is to cinch it at the waist with a belt to add a little definition to your shape and give you a very beautiful and subtle hourglass silhouette. You can choose a minimal leather belt with a simple buckle or go for a statement belt with embellishments according to your taste. It is also a great idea to match your belt with your shoes. They need not be of the exact same colour but try to get them in the same colour family for a cohesive look.
Layer it
One the trendiest ways to don this beauty is to wear it like a jacket. Either go for wide legged pants, jeans or trousers and wear a long top which hits you below your hips and wear your abaya on top like a jacket with its front open. This is a very modest yet stylish look. You can pair a solid coloured top with an abaya which has bright, bold prints or go for a pretty printed top and pair it with an abaya of a solid colour. The idea is to stop the prints from clashing to keep the look simple and casual. Another way of layering an abaya is to wear it over maxi dresses to give a very flowy and summery look. It is also a great trick to wear the maxis you love but can't wear because they are sleeveless or backless. The abaya will take care of your modesty while you flaunt the beauty of the maxi.
Accessorize wise
Even if you get the best abaya maxi dresses online, the wrong accessories can break the look completely. So when you are going for a casual look you need to avoid extreme bling. Go for dainty neckpieces and layer a few of them together for subtle yet eye catching look. For ear ring, pick small Swarovski stud or pearls or little hoop earring. A good watch is a must and shades that suit your face shape will definitely make you look like a million bucks. But always keep it minimal and simple.