Replacing a roof is a major investment, even more so when you've just moved into a new home. But when it comes to protecting your investment, the type of roof you choose can add significant value when you decide to resell. To make the process just a little easier, here are a few tips to help you choose your new roof.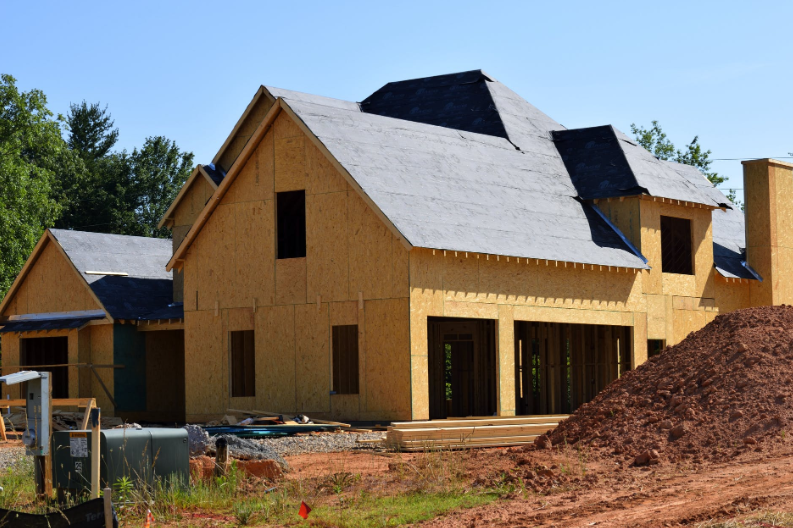 Weather Conditions
The type of roof you choose depends on many factors. In addition to where you live and the age of your home, the weather patterns of the region also come into play. While you might love the look of a stucco roof, it might not be the best choice if you live in a particularly wet area.
Asphalt Shingles
Most asphalt shingles last well over 20 years. While replacing any roof is an investment, asphalt usually costs between $3.00 and $4.00 dollars per square foot, and is one of the cheaper materials. However, if you don't plan on staying in the same house for several decades, this can be a good, convenient option.
In addition, asphalt can be tailored to suit your design goals. They come in a wide range of different colors and designs, so you're sure to be able to find one that fits your home. One thing to consider that while asphalt is durable, it's not indestructible. So, if you live somewhere that is prone to turbulent weather conditions, you may lose a shingle or two when a severe storm hits.
Tile Shingles
If you love Spanish-style homes, tile shingles may be a viable option. In fact, these rust-colored shingles are the second most-requested type of roofing. Tile shingles are made from concrete and clay. They work well to insulate your home, which is a plus is you live somewhere with harsh winters.
Tile shingles are also recyclable, so they're better for the environment. Keep in mind that tile roofs can be costly, so it's best to work with qualified roofers who are familiar with this type of installation to ensure that the installation goes well.
Slate Shingles
Slate comes in a variety of colors, can last upwards of 100 years, and are fire retardant. However, they are expensive, so it's important to take this into consideration. Also, slate shingles can break, so if you live in an area that is known for harsh winters or severe rainstorms, you might want to consider other options.
When it comes to choosing a new roof, take your time and weigh all of the viable options. Consider the age of your home, how long you plan on residing there, and how your preferred type of roof will withstand the change of seasons.