A female's handbag is a treasure to infinite mysteries. It can contain a first aid box or a makeup or a gun case for all you know.
Handbags are the most important and functional accessory to a lot of women. They hold all the items of our day to day needs, while also shielding our money from the changes in weather or against any other miscellaneous damage. Be it a Prada or a Gucci's large case handbag, they are of the utmost importance in a female's life.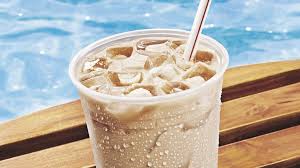 But now with so many categories and different brands of bags, it has become challenging to choose the right bag. However, today we are only going to talk about handbags, a magic bag full of happiness, which can comprise of anything from chocolate to an iPod. So, here is a list of 10 types of handbags you cannot afford to miss this summer.
Leather Day Satchel
Get the perfect business women look, carrying this leather satchel which is designed to fulfill your formal style. This is must essential if you are a working professional. They are available in medium and large size, which even consume your laptop in its soft fabric. So you don't have to worry about carrying two separate bags, one for your laptop and another for your daily essentials. Just make sure to invest in the size of these bags based on your frame, as you don't want to look like you can fit in the bag you are carrying.
The Day Clutch Handbag
This is perfect daytime, clutch for a casual lunch or a date. Smaller clutches are just so cute and they never go out of style so you better invest in some of these little bags as they can store your money and your touch essentials easily. You can choose between a single pocket and multiple pocket bags according to your preference. They are available in different sizes and designs; you just have to make up your mind.
Cross Body
These bags allow you to keep you essential really close to your body and get a chic look while carrying this bag.  They come with a sturdy adjustable strap which comes with a front flap that is easy to handle and manage. They usually come in a medium size, so you don't have worry about their size overwhelming you.
Hot Sea Bags
Hot Sea Bags are another form of Handbag which you can use as a workplace accessory. It usually comes with two compartments or sections. It doesn't have a sling. It is only attached to two small front flaps. They are also available in large to small size so you can use them for anything.
The Evening Clutch
The most glamorous bag in the list, it is a must have for night outs and glam events. These bags designs usually depend on the occasion. It's rare that you would choose a jewel studded bag without any occasion. Most girls have a casual glam clutch in their closet. In case you don't have one we suggest you shop for it depending on the requirement of the occasion.
Straw Basket
A perfect fit to go to a picnic or to go to a grocery store. This bag offers you with ample store to carry anything from your pet cat to some fresh fruits and vegetables. As the name suggests they are designed to look like baskets and gives a playful fun look.
Medium Sized Shoulder Bag
These bags are a casual sight on every college going girl's shoulders. This bag gives away a sleek sophisticated appeal, which can be used for a daily to daily basis. This style offers great mobility and space which is enough to store all your basic necessities.
The Chic Tote
This handbag looks chic with your every outfit. You can do a big bag haul with this bag, that's how much stuff you can put in this bag. They are available in some average to big sizes so it is a great choice for you if you are looking for a big bag. They have a sturdy design which gives them a chic cute look, which can be used for a fancy outing as well as to your office.
Small Bag Packs
You can carry these bags both as a handbag and as a backpack. They can give a little twist to your personal style, giving enough space to store your dressing table in it. You can use these bag packs for a trip or vacation or for a night stay at your friend's place. These bags are mostly popular amongst college girls and school students.
The Iconic Bag
If you are looking for a luxurious bag, be prepared to spend some extra bucks and you are about to buy an expensive branded bag. Every big bag brand sells their Iconic Bag so go through their websites and choose the best bag you are looking for. We would recommend you to buy the Iconic Bag of Chanel.
Conclusion
These are some of the best types of handbags in the market that you shouldn't miss if you want to stay relevant in your fashion game. Make sure to tell us which are your favorite style of bag and also feel free to share a different style of handbag if we have missed it on our list.