Sarees are among the most elegant and ethnic attire for Indian women everywhere. They love to experiment with fabric, design and colour as per the occasion.
A Banarasi Saree is prized for its lovely fabrics and detailed motifs. Any woman who buys a Banarasi saree experiences love at first sight. This may be due to the weave or relationship between fabric, thread and zari or gold work. Also, there are wide ranges of colours and mix of different motifs and fine fabrics.
The enchantment that is felt by a woman who buys and wears a Banarasi saree is matchless. As such fashionistas recommend that there must be at least one Banarasi saree in the wardrobe of an Indian woman. As part of her saree collection, Banarasi sarees denote taste and class and have rich design and colour. But to cause more confusion, there are different varieties of Banarasi sarees, each one more elegant and beautiful than the other.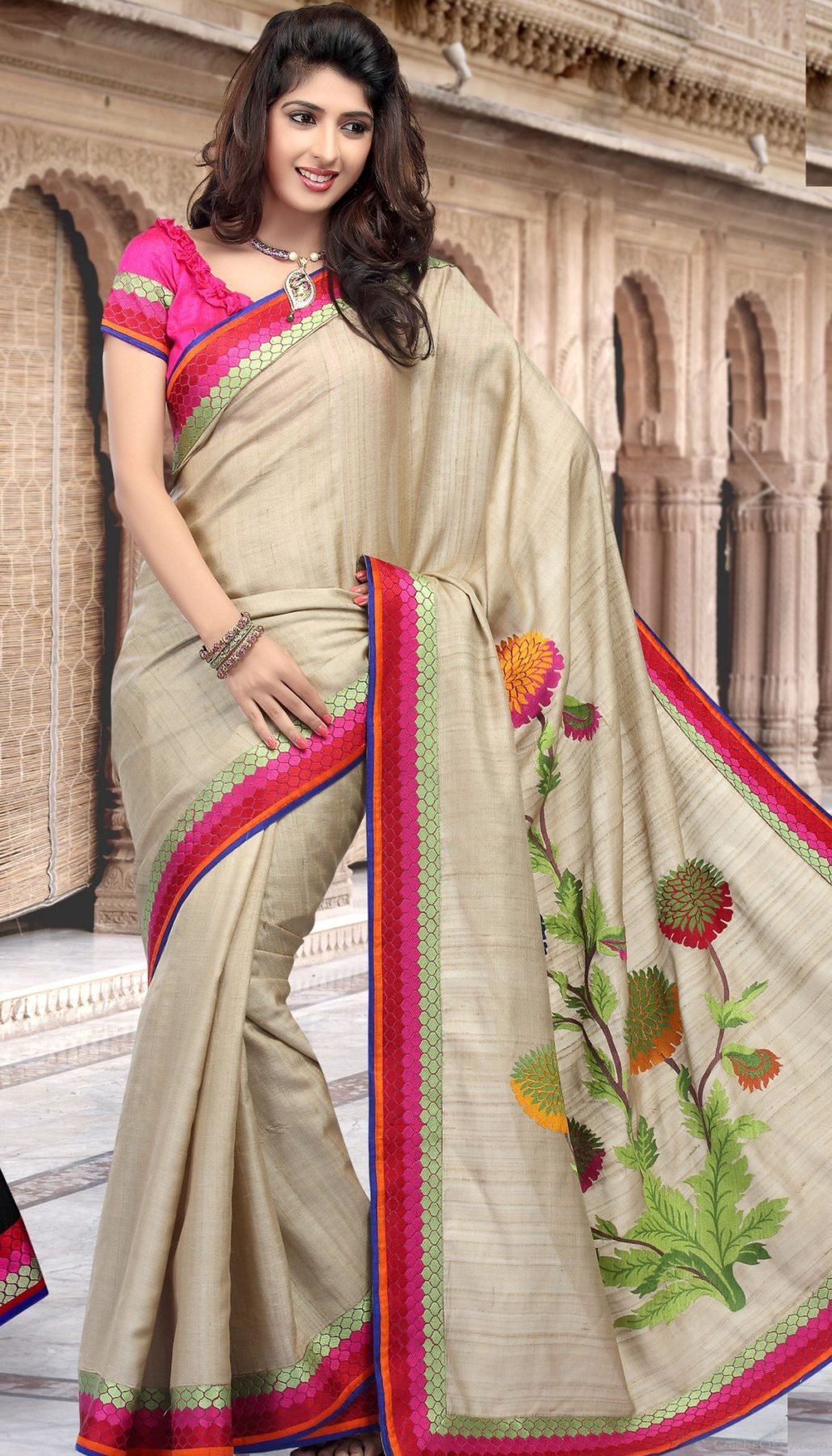 The factor determining choice by a woman for banarasi sarees is heavily dependent on the material which she wishes to be draped in: Katan for pure silk sarees, Kora for organza sarees with gold or zari inlay etc. If you are searching for a gorgeous and exclusive Banarasi sarees for an upcoming wedding, take a look at the following types, before you make your choice.
Katan Banarasi
In case you are fond of handloom sarees featuring Indian patterns and motifs with subtle use of pure silk threads, go in for Katan Banarasi. Its ethnic look is sure to mesmerize everyone.
Kora Organza Sarees
Kora or organza sarees feature an interweave of silk and zari to create a brocade border with rich weave and a distinct design made by weft and warp. This saree has an unusual sheen and will make you the cynosure of everyone's eyes.
Tanchoi Sarees
After stocking up your wardrobe with heavy, traditional Banarasi sarees, it is time to shop for some other sarees that are elegant and classy. Thetanchoisare the right choice because of their typical paisley designs, woven in zari and popularity with brides. Such sarees have intricately woven and beautiful pallus with distinct paisley patterns.
Brocade Sarees
These Banarasis are identified by the intricately woven and rich fabrics with patterns in gold and silver work. These sarees are created by craftsmen who use high quality silk yarn to create a sought after and expensive zari brocade. This is a magical addition to your wardrobe.
Buttidar Sarees
Craftsmen who weave Banarasi brocades also create what are known as Buttidar Sarees. They are brocade sarees woven with silk, silver and golden threads to form an artistic design like a ball like pattern. Common motifs woven on these sarees are Buttis(silken balls) like Patti Butti, JhumarButti and LatiffaButti and many more. Since they feature light and dark hues, these Sarees are called as Ganga- Jamuna referring to the confluence of the two rivers in Benares.
Tissue Sarees
As per the name, Tissue sarees are woven on a delicate fabric known as tissue. Special lustre is provided by zari or gold threads. One popular motif in tissue sarees is a lotus in a pond.
Nowadays, you need not sweat to buy Banarasi sarees. You can find plenty of designs and choices when you shop for banarasi saree online.