It's no surprise that we all strive to look our best around others. However, what looks great on another person may not look so great on you. If you're a redhead, here are some specific tips for enhancing your features to look your best.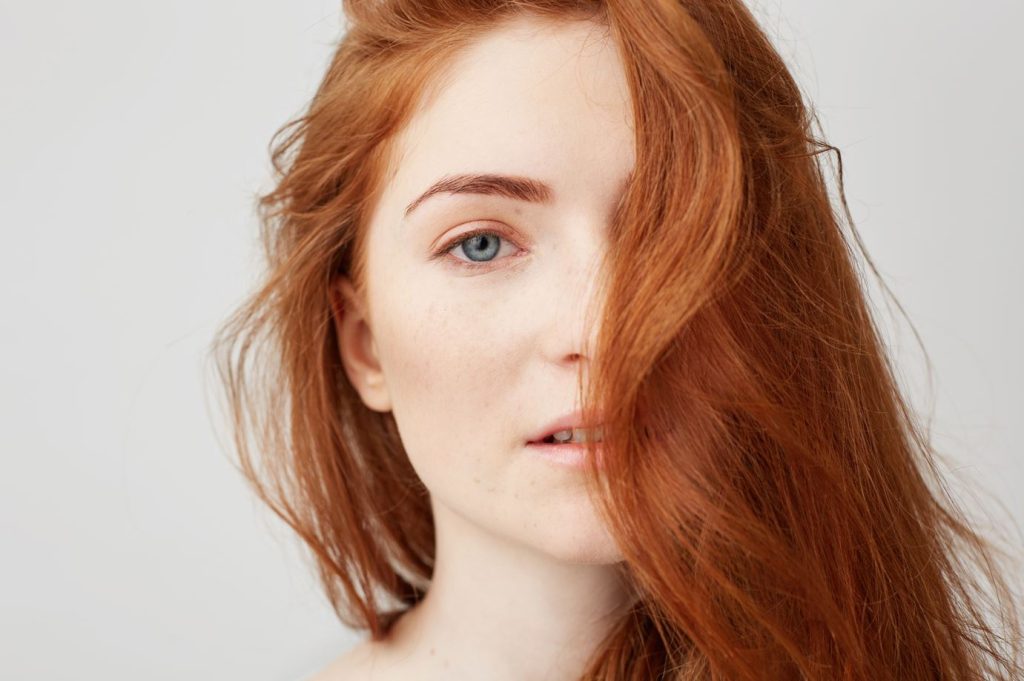 Use Yellow Undertones
Most true redheads naturally have a red undertone to their skin. By using a yellow undertone, you can transform your skin to be more radiant. Consider opting for undertone hues like copper, coral, aqua, and peach. Avoid pink-colored blush as it will draw out your red undertone even more.
Don't Cover Your Freckles
It's no surprise to natural redheads that they tend to have more freckles than others. You may be tempted to try and cover up those freckles. However, we urge you not to, as using too much cream or liquid foundation can end up transforming you with a washed-out look.
Brown is Your Friend
When it comes to makeup, you need to remember that brown is your friend. Medium browns and taupe-like hues will help to enhance your features without making them look unnatural. The best mascara for redheads is going to be one that is brown and helps to allow your eyelashes to stand out from your other facial features.
Emphasize One Area of the Face
As you're planning out your makeup, you may want to highlight all of your facial features to complement your fiery hair. In reality, this isn't a good idea. Instead, you should focus on emphasizing only one facial feature at a time. If you're going to play up your eyes, then tone it down on your lips and vice versa.
Red Lips Are Okay
One of the biggest misconceptions about lipstick for redheads is that they should steer clear of red. The truth is that you can utilize red to your heart's content as long as it's the right tone for your hair. If your hair has a more copper base to it, opt for a red that has an orangey tint to it. If your hair has more of a purple tone to it, then opt for a blue undertone when picking out your red lipstick color.
Be Mindful of Your Wardrobe
Just like your makeup needs to contain the right-colored hues to enhance your features, so does your wardrobe. Consider stocking up on green, purple, blue, white, and red colors. It's important to note that when you're wearing white, you'll want to choose deeper colors for your makeup to prevent overall washing of your skin.
With only two percent of the actual population being born as natural redheads, you can truly deem yourself as part of an exclusive club. By following the tips that we went over above, you can be assured that you will enhance your feature and always look at your best.