The perfect suit is the ideal addition to any guy's wardrobe. Nothing makes a man feel confident than when he's in a killer suit. However there are some things you should keep in mind before you choose the ideal suit.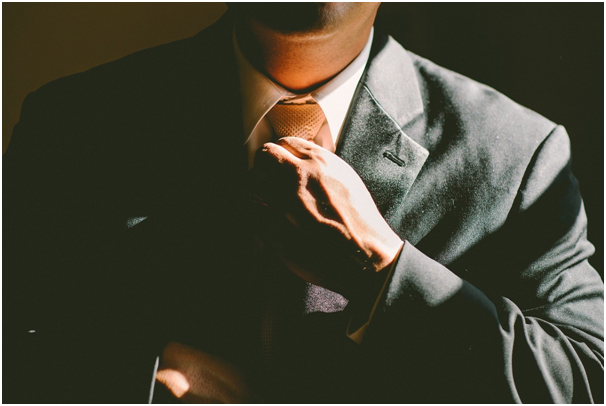 Buying suits, especially your first one can be bit of a big deal. If you have never worn one before, it's essential to get yourself measured, sort through the various options and do a few trials before settling on the ideal one. If you skip all these steps and just pick one off the shelf, you might risk ending up with a suit that doesn't feel or look right and just stay stored in your closest for years without being touched.
This article will give you a brief rundown of the essential things to look for when buying your perfect suit.
Suit Material
If this is the first time you are planning on wearing a suit, better opt for a woollen one as it is versatile enough to be work throughout the year. Cotton suits are comfortable but can only be worn during fall, summer and spring. Other options include linen which is perfect for when its hot and flannel for when the mercury drops. However a woollen suit is your best bet as it is all weather friendly and will give you the most for the money spent.
Suit Colour
It is always better to have a few great suits compared to many mediocre suits. A good colour for your first suit is midnight blue which is a couple of shades darker than navy. This suit is perfect for both daytime wear and at night and goes with either brown or black shoes perfectly.
The next most popular colour is charcoal. It is quite versatile and can be worn on many different occasions. Other options include khaki or light brown or even light gray. Try a few colours in store and choose one that complements your skin tone well. Light suits look great during daytime events and dark shades are perfect for formal occasions like wedding or official gatherings. A lot of first time suit buyers think black would be the ideal colour to buy however that is far from the truth as it is amongst the least versatile colour. Certain occasions however do ask for a black suit so it would be good to have one in your wardrobe.
Suit Style
There are many different suit styles and each one is ideal for a specific event or location. For the everyday suit wearer, the single breasted suit is ideal. You can opt for a double-breasted version if you are tall and lanky as it gives the wearer a dashing and continental look. It's however not the ideal look for men who are on the heavier or shorter side. It's a good idea to take your exact measurements and get a suit tailored to fit you as opposed to buying one straight off the rack. This ensures the suit fits you perfectly and looks great.
Just like buying another piece of clothing, buying a suit also needs careful planning and considering of all options. There are so many different options out there that it can be hard to know where to start however the tips above should help you pick the right one.