Advancements in technology have made it easier than ever to start an at-home business. If you have a business idea that's been floating around in your head, it's time to put it into action. Here's how to get your new at-home business up and running in 2021.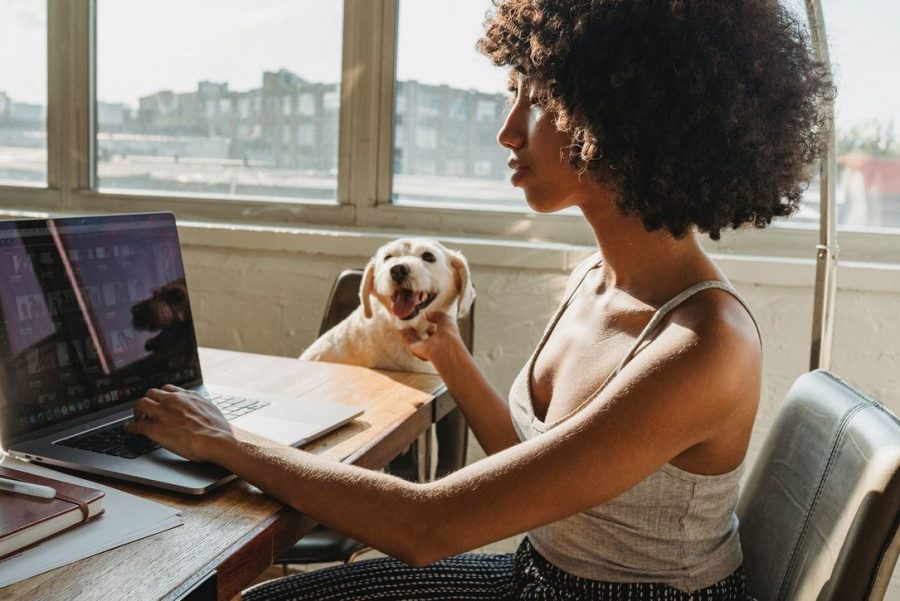 Obtain Financial Backing
When you're starting a new at-home business, it can be challenging to collect enough financial backing. Make sure that you've developed your business plan and that you know exactly what your company is going to do to make money. Also, review the overall demand for your product or service. Package the details of your business in a clear way that will persuade investors that you have a great business plan that has lasting and growth potential. Options for financial backing include family or friends, searching for an angel investor or crowdfunding.
The Benefits of Graphic Design
Hire an experienced graphic design company to develop your new business's website, logo and marketing materials. These details will help you attract customers and keep them interested in what you're offering. Quality graphic design will make your brand strong and more recognizable. When you use high-quality visuals for your company, you'll increase consumer interactions. It will make your business more noticeable on social media and improve your marketing materials. A professional graphic design company will work with you to ensure that you receive visual elements that show your company in a positive light.
Determine Your Customer Base
Demographics are an important part of starting a business. Make sure that you know who your customer base is before launching. Use this information to streamline your service or product line. This will help you confirm that what you're offering is appealing to your customers. Knowing your audience also allows you to use your budget in places where it will be the most effective. It will help you focus on where your business has the most growth potential too.
Find Comfort in Adapting
For a business to remain profitable, it must be able to adapt. For instance, when the pandemic started spreading, many companies shifted their operations online. Businesses like restaurants transitioned to curbside service and offered more delivery options. Before you get started, make sure that you have a variety of ways to offer your products or services.
You'll need financial backing, an experienced graphic design firm, knowledge of your customer base, and the ability to adapt when starting a new business. Getting your business up and running for 2021 is sure to make it a good year.