Safety of one's home is a primary concern for every house owner. UPVC windows and doors are regarded as one of the most suitable options to keep burglars at bay. Here is a perfect guide to help you select the right locks for installation to maximize the security of your house:-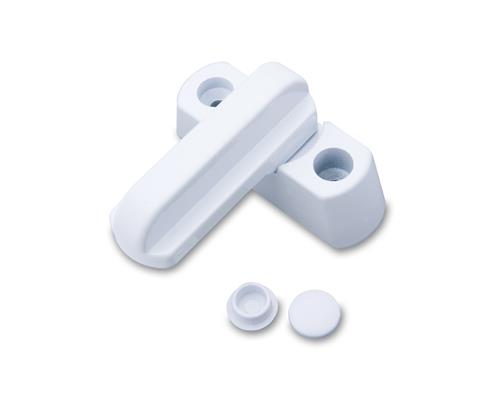 Avoid Cylinder Snapping
Though UPVC windows and doors tend to have a good construction, their handles and locks aren't very strong. The major problem is with cylinder snapping. It is a new method that lets burglars enter homes within a few minutes.
Police records have confirmed that cylinder snapping is the major cause of many burglaries that take place in areas under their jurisdiction. UPVC doors usually come with a Euro-profile lock fitting. This mechanism is used to handle multiple locking points in a door. There is a single point that controls the whole set. If it is broken, then all other locking points of the door will become useless.
Cylindrical snapping is quite easy. All that an intruder needs to do is to break the cylinder's lock. After the cylinder is broken, the lock's door is unsafe, and the intruder can easily open the UPVC door. Therefore, you will need to look for a suitable alternative to the cylinder snapping system.
How to Resolve the Problem?
Keeping in mind the vulnerability of the cylindrical snapping technique, the Master Locksmith's Association is developing a new type of UPVC lock to resolve the problem with cylindrical snapping. The Sold Secure SS312-Diamond approved cylinder is the most efficient type of lock that you can opt for your UPVC door. It will offer safe protection from all types of cylindrical snapping. If you are looking for an alternative, then any lock with three-star standard will be the perfect option. It will resist cylinder snapping effectively.
These locks have been specially designed to ensure that when a burglar tries to break in using the same methods, only the barrel's front part is broken. The lock will remain undamaged. Though you will able to put your key within the entry point, you will need to replace the lock within a short span of time. As a result, burglars will fail to make use of the cylinder snapping method that they normally do with Euro-profile locks.
UPVC Windows
UPVC Windows usually come with efficient locking systems, which are either espagnolette or deadlock shoot bolts. Though both offer adequate security, you can add hardened aluminium to the hollow body for added security. But keep one thing in mind. It needs to be added during the manufacturing process and cannot be added at a later date. Internal beading is another locking system that can help you to prevent the lifting of glass from it's frame from outside.
For More Information Visit: Windoor Hardware Components