You must be familiar with PPO's if you make frequent visits to your local doctor or physician. For those who don't have an idea of what PPO is – A PPO plan is all you need for your health insurance needs. We will dive into what PPO actually is in a bit but before we proceed you should know some bad news. Unfortunately, there is only one PPO option available in Texas this year due to increase in rates of about 26.2% in the state itself. So, you don't have much options left if you are looking to get a PPO plan for yourself or your family.

But before we actually tell you what plan is it, let's gain some insights about what PPO actually is –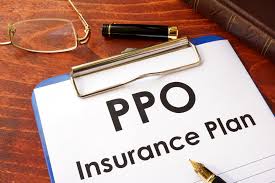 Preferred Provider Organization (PPO) plan is a type of health insurance plan that lets you choose your preferred establishment where you go to receive personal care. It typically demands higher premiums to be paid every month when compared to other health insurance plans but offers the most flexibility and affordability.

Under a PPO plan, you get to choose the doctors, hospitals and other health care providers of your choice and the insurer will cover all the costs incurred on your treatment. They usually have a network of preferred doctors and hospitals they intend you to go to and will still cover the costs if you decide to receive treatment from an out-network doctor or hospital and you don't even need a specialist's referral to receive care under a PPO plan.

A PPO plan is highly networked and may include care and services from certain doctors, hospitals, clinics, pharmacies, labs, imaging centres and medical equipment vendors that you can freely choose from to receive care.

The Lone Wolf

Now, we come to the most important part. So, who exactly is providing a PPO plan in Texas right now? It's the faith-based 'Medi-Share'

Managed by PHCS (Private Healthcare Systems, owned by Multiplan), Medi-Share is comparatively a smaller network than other PPO plans which were available to individuals in Texas last year but it sure does provide the stated PPO flexibility of seeing doctors of your choice and covers out-of-network expenses as long as they adhere to the Medi-Share faith based guidelines.  

It's a worthy option of PPO insurance in Texas to enroll yourself and your family into but do look at other available health insurance plans such as HMO, EPO and POS. While there are a majority of HMO's present in Texas this year, none of the EPO or POS programs currently operate in Texas.
The only difference in PPO & HMO plans is that HMO plans don't provide out-of-network benefits to their policy holders and a specialist referral is required when you go to an establishment to receive personal care.

Evaluate the pros and cons of each plan and check all the providers in a plan network before enrolling in one.