A road trip is a great way to spend your vacation. In a road trip, you really enjoy, you have flexibility & freedom to change your plans, you need not worry about TSA safety, you actually enjoy the journey by not thinking to reach the destination on time.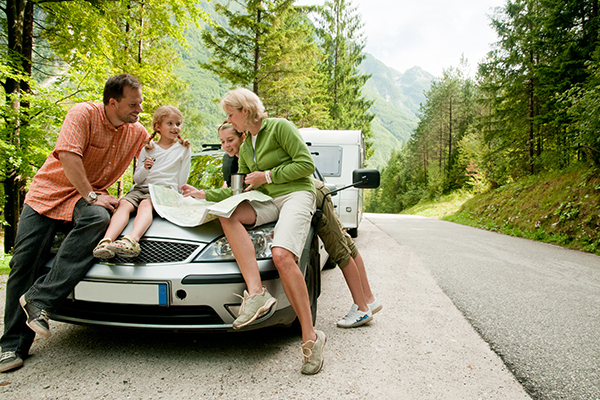 All you need is suitable vehicle & right group of friends/ family.
According to the AAA in Orlando-Fla, about 60 % of Americans plan a road trip & they drive about 50 miles from home.
Here is the list of 10 best cars that can make your road trip journey the best one.
1. Toyota Prius-2016: If you are planning your road trip with the group of friends/ family and need more space, then Toyota Prius is the right choice. Providing more space for passengers (its midsize dimensions), more comfortable than last models, low rolling resistance tires along with a slight weight reduction, subsequent & less fuel consuming (56 MPG combined), Toyota Prius the best choice than any other vehicle.
2. Mazda CX-5-2016: If you are planning a road trip about 60-70 miles from home & it's a mild off-road exploration then Mazda CX-5 is the right vehicle. On the highway, it's absolute athletic, with notable less fuel consuming features. Mostly it is the choice of sporty people.
3.Volkswagen Golf-2016: Good external visibility, substantial inner space, and excessive fuel economy are the qualities of the compact hatchback and Volkswagen Golf are one of the compact vehicles that are known for these qualities. There is a space for 4-5 adults in it as 22.8 cubic feet of volume behind the rear seatbacks and an almost SUV-like 52.7 cubic feet with the folded down seatbacks.
4. Dodge Viper: It is one of the most outstanding touring cars on the highway. Torque, drive with ease and its styling are some of its qualities and mostly people prefer it for a road trip.
5. Mazda MX-5 Maita- 2016: If you want a trip that revolves around roads rather than any destination, then Mazda MX-5 Maita is the right choice. The Maita has some qualities like its lightweight body, an energetic 4-cylinder engine, a rigid suspension and outgoing steering and delivers infinite driving fun in a trip for just two persons
6. Honda Odyssey-2016: It is the most suitable car for bigger families and provides comfortable means of traveling together as it provides space for about 8 people. Odyssey is known for its features a 12-speaker audio system and a 16.2-inch hindmost entertaining screen with HDMI connectivity and its vacuum system on board.
7. Chevrolet Camaro (First Generation): If you want to enjoy your road trip by driving fast then it is the right choice. With plenty of power, it helps you to hit the highway faster.
8. Ram 1500 Eco Diesel-2016: It is known for its 9050 LB capacity. If you are planning a trip that includes camping, tracking and etc. then it will provide you enough space to keep your all traveling luggage in it. The Ram 1500's Eco Diesel V6 has the outstanding features like its 20 MPG /28 highway fuel economy, 420-pound feet torque and supportive seats for about 6 people.
There are numerous vehicles available in the market that are best for road trips but true warriors of road want to reach their destinations with thrill, freedom, flexibility and full comfort. Thus the above-mentioned Cars can be the best option for them to have a fantastic and memorable road trip.
Author Bio:
Kendall is an expert blogger works at Dissertation Help firm. In her blog, you will find plenty of articles about the old and latest cars, automobile maintenance and automobile market. She likes to read books and follow up different latest tech blogs to get innovated ideas about writing on different topics.