Delhi is a lively city bustling with activities day in and day out. It is the capital city of our country and has the right mixture of industrial boom and modernization in every sense. Delhi is the city where everything happens in grandeur. It is run by metro stations, late night clubs and some delicious food. The people in Delhi are also well ahead of the race. Known as the 'Delhi-ites', they have left a significant mark in every part of the country and abroad. It is the city where dreams are fulfilled. It has been the capital ever since the British after their invasion moved all their leading business and empire to Delhi from Kolkata. The city is also known for its gardens and beautiful parks.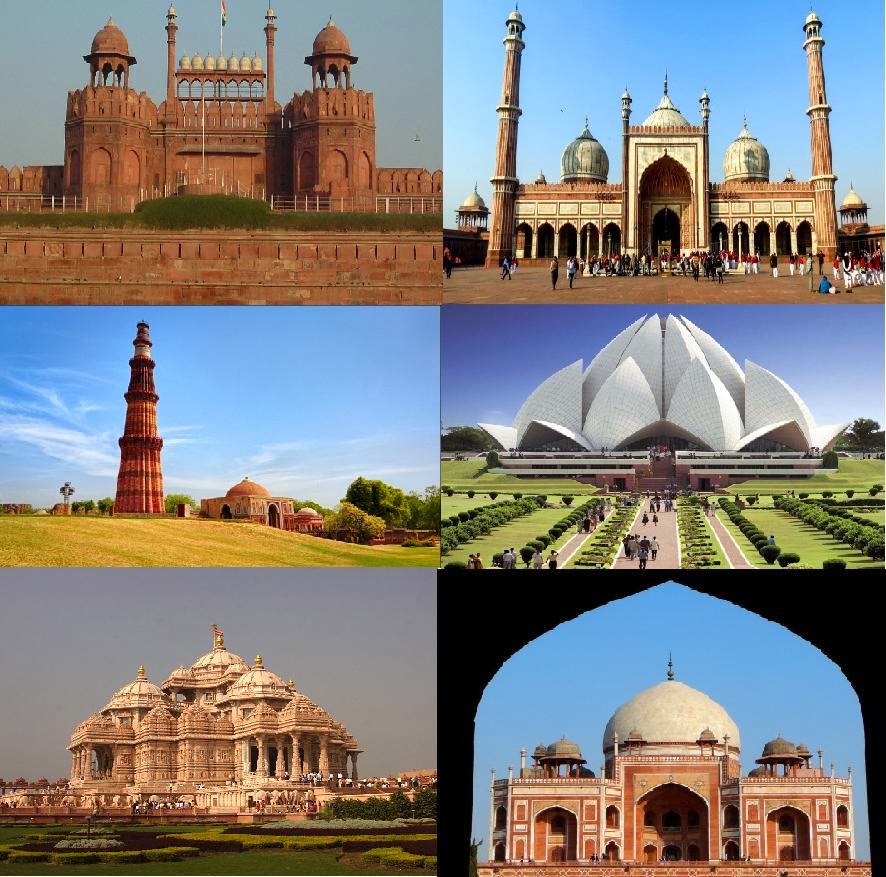 Delhi is the capital as well as one of the union territories of India. It has a population of about 11 million and is also titled as one of the most productive city in the country. It is situated on the banks of the river Yamuna and contains several historical monuments that portray significant features of the times gone by. Delhi is famous for almost everything. You cannot go to Delhi and return without feeling content. In fact, the experience in Delhi makes you want to go back and visit again. Interesting facts about Delhi are listed below:
The city is divided into two- the old Delhi and New Delhi
Old Delhi was founded by Mughal emperor Shahjahan and has a rich, historical presence in the form of structural foundations. Old Delhi is very populated but is an integral part of the state itself. Old Delhi is known for its gardens, mosques and forts.
New Delhi on the other hand consists of all governmental institutions and other political associations. Some of the major attractive places to look around are India Gate, Akshardham Temple, etc. It is also modern with various malls and shopping centres. There are many cafes and the night life in the city is simply amazing.
Tourist attractions
Delhi is a famous city which is visited by many from India and abroad. Some of the monuments are listed as world heritage sites. They are Red fort, Humayan's Tomb and Red fort.  They are known for their Indo-Islamic architecture. India gate is also a very famous landmark in Delhi. It is also known for its temples, mosques including ISKCON temple, Jama masjid, Gurudwara Bangla Sahib among many other. It is very easy for tourists to get accommodation as hotel booking in Delhi is a very easy process.
Education standards
The standard of education is very high in Delhi institutions. It is known for producing many highly able individuals from the city and has become highly successful in their endeavours. The city is known for its CBSE Syllabus and open schooling system which is administered in many schools. Colleges and professional institutions have a high reputation and have very difficult criteria to get admissions.
Nightlife.
Delhi-ites in the city come alive during the night. The clubs are open till 3 to 4 am in the night with exciting music and popular culture making it an unforgettable experience.