Greater strides in technology were accompanied, albeit on the side lines and not surprisingly so, by greater strides in hacking. Cyber criminals have gotten smarter and are using sophisticated means to breach IT infrastructure. IT security is now a priority, in fact, a major priority for top management across all enterprises. But it has become a greater challenge to maintain IT security with the heavy proliferation of high end hacking tools and malware that hackers use.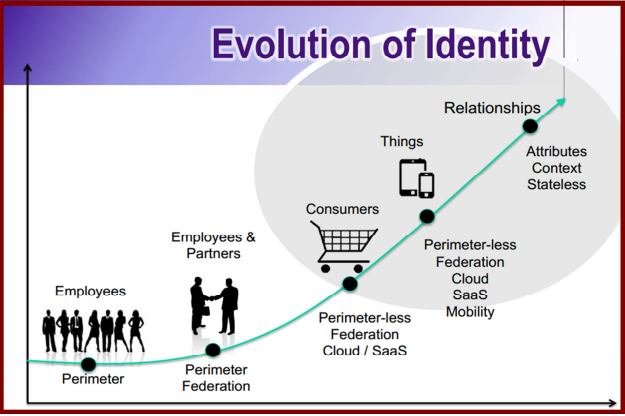 To compound the challenge, IT environment is expanding at a fast pace and is getting more complex even as cyber criminals are getting more sophisticated. Few enterprises comprise several business units whose IT infrastructure is a hybrid (mix of Cloud and In-house) and it's difficult to manage IT infrastructure for all these units let alone safeguard them. In order to both manage and secure IT infrastructure there is a need for a formidable and effective Identity Management (IdM) solution that needs to be adopted by enterprises.
What is an Identity Management Solution?
Also known as Identity and Access Management Solution, it is a security discipline that enables right individuals to access right resources at right times and for the right reasons, thereby ensuring appropriate access to resources by only authenticated users.
Luckily, we have a good number of comprehensive and effective Identity Management Solutions which help avoid security breaches and maintain a stable and safe environment.
Let's see some of the best IDM solutions in the market:
Okta Identity Management:  Okta has the unique distinction of being named in Gartner's ''Magic Quadrant for Access Management Worldwide, 2017'' and stands first in the quadrant amongst a list of other elite IDM providers, such as—Microsoft, Oracle, IBM, etc. Okta is a reputed player in Identity-management-as-a-service (IDaaS) space and is a preferred solution by both individual and enterprise customers.
Coming with a combined set of features such as—security policies supporting Mobile as device management (MDM), geolocation, integration with multiple sources of data and ease of use, Okta Identity Management solution is arguably a top player in the market. Okta tool not only integrates well with Microsoft based Active Directory (AD) but also goes beyond to integrate with other Identity providers such as—Google apps, Workday, etc.
How is it priced:The basic version of Okta is priced at $3 per month and the premium version which comes with multi-factor authentication (MFA) and automated software-as-a-service (SaaS) application is priced at $10 per month per user.
Microsoft Azure Active Directory (AD): Microsoft has been a pioneer and a leader in several IT based solutions and one ofits more popular products is Azure AD. Azure AD in addition to having advanced features also integrates well with Windows Server Active Directory (world class On-premise network directory) used by several enterprises. Azure is most used by enterprises looking to integrate an existing On-premise AD with applications running in cloud. Azure AD connect, a tool that can help integrate any On-premise AD with Azure AD is freely available from Microsoft.
How is it priced: Azure AD is also very competitively priced ranging from a free version, to a basic version prices at $1 per month and a premium version that has two variants at $6 and $9 per month.
Centrify Identity Service (CIS): CIS presented by Centrify, a California based IT security solutions provider prides itself as the only industry recognized leader in both Privileged Identity Management and Identity-as-a-service categories. Provisioning workflows and custom reports are just the tip of the ice-berg of what CIS can provide in terms of features. An advanced feature by CIS is—setting up of permissions in third-party SaaS applications, which helps enterprises control of what users can do and cannot do. The limitation with CIS is the level of complexity with some of its features and the skills required to handle those; can be hindrance for smaller companies that lack IT skilled staff to manage the solution.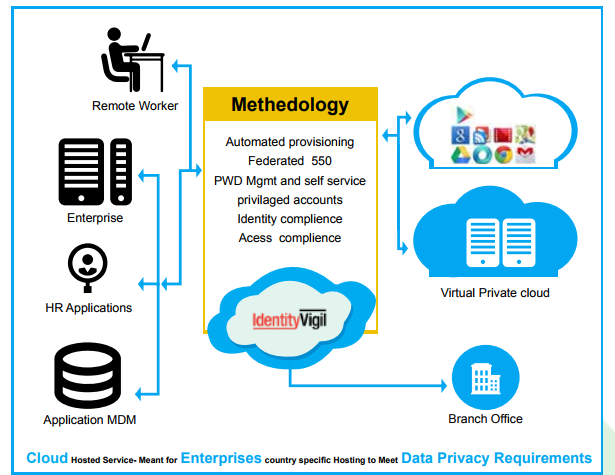 Overall, CIS helps improve end user productivity, secures access to On-premises,Cloud and Mobile through user provisioning and multi-factor authentication. It supports internal users and external users such as customers and business partners.
How is it priced:CIS begins with $4 per user per month and moves upward based on the number of advanced features required.
VMWare Workspace On (VW0): VMWare is a popular name as a leader in Mobile Device Management (MDM) with its Airwatch. VMWare also pioneered enterprises virtualization and since enterprise networks go beyond the firewall and need to be virtualized it only made sense for VMWare to come up with Workspace On tool. VWO is a huge plus for enterprises already using some of VMWare's popular products, such as Airwatch and Horizon making it easily integrable with these platforms. VWO has some great features like third-party multifactor providers, third-party mobile device integration, mobile single sign-off, etc. The downside to the tool is its shortcomings in areas like reporting and simple set up path, for those enterprises which do not use VMWare applications.
How is it priced:Overall Workspace On is one of the top IDM solutions more so for VMWare customers. It is priced at $3.50 per device or $6 per month per user.
OneLogin (OL): OneLogin provides a host of features that check all the required boxes as far as good IDM solution is concerned. It has many major features, such as Comprehensive Report Library, Multiple security policies, Multi-factor authentication, Third-party mobile device integrations, Mobile applications for users, etc. A downside can be OL's dependence on Mapping which can be quite confusing for some users and also Manual SaaS configuration instructions are not readily available.
How is it priced:OL versions range from a free version which is a great option for small scale business to its premium version which is priced at $8 per month per user.