Craving for some Italian flavor in your next party? Don't worry. With the variety of flavorful and delicious pasta dish options out there, you can pick and choose to make the best menu possible for your event.
Pasta dishes differ in the type of pasta used and in the flavor of the sauce. Though this might seem like a minor consideration, choosing a fusilli-type pasta (corkscrew shape) versus spaghetti can mean a difference in your guests' dining experience and comfort when eating. A ravioli pasta would also pack more punch than your linguini, so your choice of pasta can also influence things like serving size.
What are some of the top choices for pasta lovers? From tomato-based sauces to healthy oil-based dishes, here are some of the dishes you and your guests can enjoy.
Spaghetti Aglio Olio is a stripped-down pasta, with oil, parmesan, pepper and maybe a few other ingredients. Aglio olio is great when you're planning to add a lot of other flavors to the menu. The contrast can keep your guests satisfied and also not overwhelmed.
There are other pasta dishes that can provide a good contrast for heavier dishes like steaks and meat-laden pizzas. Pasta with tomatoes and mozzarella can also go a long way. These simple dishes are also great for more casual events, like outdoor picnics.
A well-made lasagna is an experience as well as a treat. Fresh out from the oven, the rich flavors of the tomato sauce, pasta and meat all come together to provide a filling and satisfying culinary experience.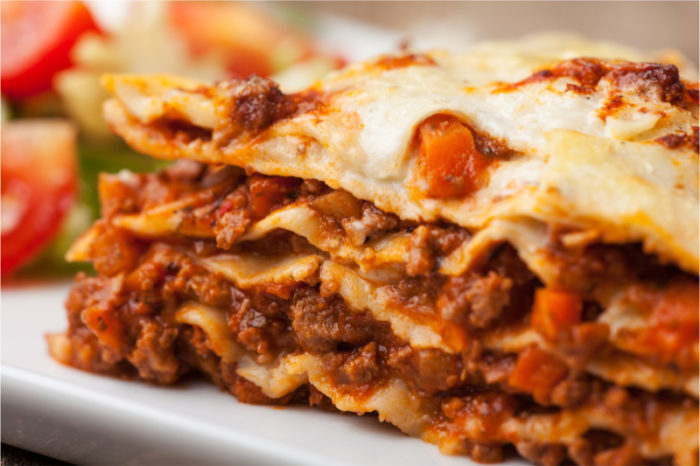 A basic lasagna would already be a hit with your guests, but there are ways to spice the dish up. Think of adding squash or other vegetables, other types of meat, and also white sauce to the pasta for extra flavor.
Beef Stroganoff is rich, tasty, and a well-loved classic. A lot of people love beef stroganoff pasta because of its sophisticated flavor and its multi-layered taste, with sour cream and meat together.
Spaghetti Puttanesca is another top choice for pasta lovers. Like the others mentioned above, this dish is a classic with deceptively addicting flavor. It looks simple and unassuming, but the spicy twist in a well-cooked Puttanesca makes people come back for more.
Seafood Spaghetti Marinara

If you want to combine good pasta with seafood, then your first bet is Seafood Spaghetti Marinara. The dish combines tomatoes, garlic and other flavors with the unique taste of seafood. Most dishes add mussels, fish, calamari, and prawns. Spaghetti marinara can be twisted with a cream sauce or spicier flavor.
There are a lot more than these five dishes if you want to talk about delicious pasta. Contact your caterer for more ideas today!
Ryan Davis is the owner of Argyle Catering the best company for catering Jefferson City, MO has to offer.