Venice is the superlative of beauty, uniqueness, and authenticity. The city uncovers itself to each traveler differently, which is why you'll hear mixed opinions regarding visiting Venice. Only by wandering along the crowded canals, or narrow paved streets you're bound to discover the vibe of the city. Nonetheless, to experience the city to the fullest, get acquainted with the top sightseeing points you should include on your itinerary.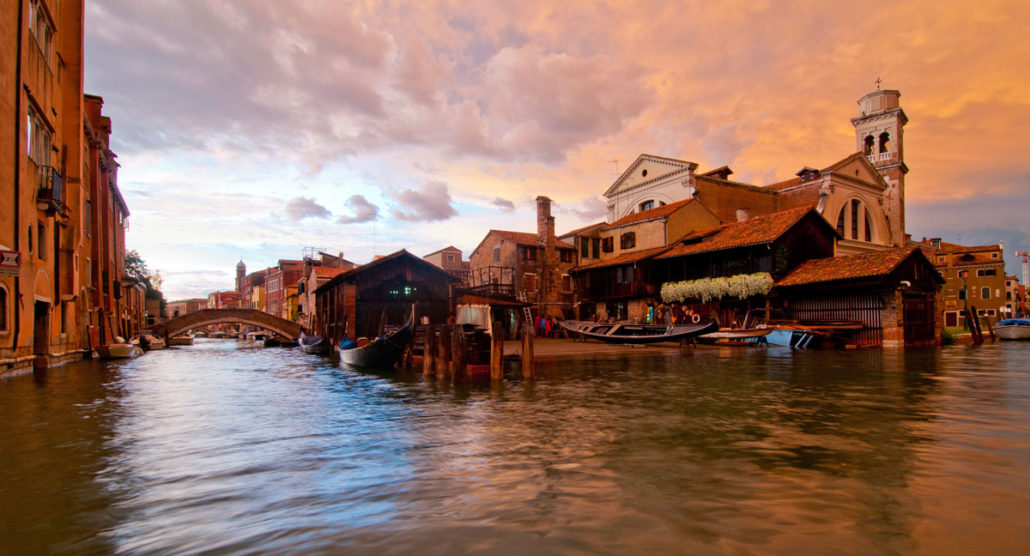 St. Mark's Basilica is, without a doubt, one of the most well-known churches, being recognized worldwide. Basilica di San Marco presents a range of unique, gold-backed mosaic pictures, right above the doorways on the façade. Nonetheless, that is only a small insight into the church's spectacular mosaic, since no less than 4,240 square meters of the walls are covered in gold mosaics.
Here, you'll marvel at the works of Tintoretto and Titian, two prominent names you'll find across the entire city. The golden altarpiece is, undeniably,an excellent example of art, being embellished with 2,000 precious stones and gems.
St. Mark's Square can be referred to as Venice's living room, a crowded place where everyone gathers to enjoy the unique city, and glare at its astounding architecture. The square is filled with cafes, restaurants, boutique shops, and many other locals that breathe life. Three sides of the plazaare enclosed in arcades, which host chic cafes and shops. And of course, the open end is occupied by the one and only Basilica di San Marco. This is one of the primary places that describe the Italian city.
When you think of Venice, you imminently associate it with romantic canals. The Grand Canal, or Canale Grande, is the main boulevard through the city, which links Rialto Bridge, Piazza San Marco, and other important points. Glare at imposing palaces that once belonged to prominent, wealthy families. These buildings present signs of Early Renaissance and Venetian Gothic architectural influences, and their beautiful facades are excellently preserved until today.
Doge's Palace and Bridge of Sights
The magnificence and beautiful decorations of Doge's Palace will impress any visitor. This isdefinitely a sightseeing point you shouldn't overlook. The grandeur and the stunning lavish decorations will make you gasp in awe and admiration. Falling in love with Venice is inevitable as you discover its greatness.
About Venice Airport Taxis
Apart from creating an itinerary before your visit to Venice, browsing for the best options of Venice airport taxis is also an excellent practice. Finding a reliable, legit company that provides services on which you can depend is a possibility. In the meantime, you should consider the advantages that come when you book your journeys in advance. For starters, you can enjoy a relaxed, hassle-free trip, and you can also get a discount, in the situation in which you book your two-way journeys. Thus, you won't have to worry that the driver of your cab isn't dependable. On the opposite, you won't have to worry about a thing!