For fashion enthusiasts, there is a whole lot of key garments to consider, such as over-sized jumpers, versatile waistcoats, bomber jackets, maxi scarves, and lot more. You will love to embrace fantasy fur or faux fur and the delicacy of mohair. Of course, Velvet is back with old charm, redefined with metallic effects, and it also comes in animal prints that are still with us for yet another season. Discover two of the paramount colors for this autumn winter. Find something in great layering. Go for knitting needles and crochet hooks to glam up your look. Follow this knitting for beginners guide, try out this latest combination and make you autumn fashion memorable.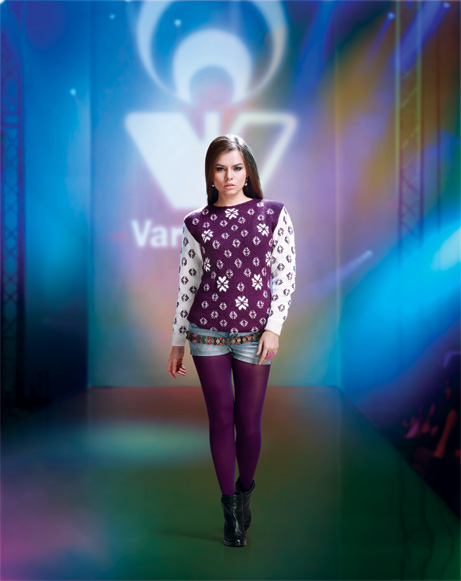 The reign of fur:
The fur trend became quite popular on the catwalks for this season. At the reputable textile company, they have the best allies to help you create spectacular garment with a soft plush handle: long coat, maxi scarves, versatile waistcoats, bomber jackets, or a multi-use garment that you can team up with an elegant poncho or a sophisticated skirt. Additionally, you will also have easy option to customize your garments with fur trimmings and applications. Snuggle into the fur fantasy this autumn!
All you need is Mohair:
You will love mohair for many a reason. This natural, light-weight, soft and distinguished material gives you an incredible result with only the simplest of stitches and a pair of chunky knitting needles. If you want to go for must-have for life, knit yourself a simple over-sized jumper in a brilliant combination of colors. A romantic jacket or a spectacular combed mohair coat would look great on you.
Brown on Brown:
Autumn is synonymous with brown. The damp earth, horse chestnuts, falling leaves, coffee, and hot chocolate – all define Autumn in the truest sense. Of late, brown is trending Autumn in all its tonalities. So, don't hesitate to combine scarves, jackets, and jumpers in toffee, terracotta, camel, and cinnamon.
Military Green is on parade this season:
Khaki green never fails to inspire fashion designers. This Autumn/Winter 2017, they would come up with a whole lot of knit models for the daily battle such as jackets, parkas, chunky jumpers, waistcoats.
Metallic garments:
This winter shine looks great in party. Day wear garments made of metallic have been found on numerous catwalks. Find the soft, light metallic yarns, so that you can knit and crochet the latest designs in gold, silver, copper, and shiny black.   
Layering:
Look to dress with one garment on top of another this winter. Go for ponchos, capes, stoles, jackets, oversized jumpers waistcoats etc. The idea of the layering trend is to incorporate asymmetry, textures, and volume of your garments to create a unique and balanced outfit.
The Charm of Waistcoat:
Snuggle into the warm waistcoat. The waistcoat comes in various forms and free hand knitting patterns such as short, long, asymmetric, straight, and hooded.   They are easy to knit and crochet and can be adapted to many different styles.